The Elliot Legal Group, P.A. Offices | Fort Lauderdale and Miami
3101 N. Federal Hwy., Suite 609,
Oakland Park, Florida 33306
*Licensed in England and Wales, Florida and Washington D.C.
Fort Lauderdale
754-332-2101
Miami
305-399-3832
Contact Our Firm
NOTE: Fields with a
*
indicate a required field.
How would you prefer to be contacted?
E-Mail
Phone
No Preference
Briefly describe your legal issue.
*
The use of the Internet or this form for communication with the firm or any individual member of the firm does not establish an attorney-client relationship. Confidential or time-sensitive information should not be sent through this form.
I have read and understand the Disclaimer and Privacy Policy.

Three Things You Should Know Before Filing a Medical Bankruptcy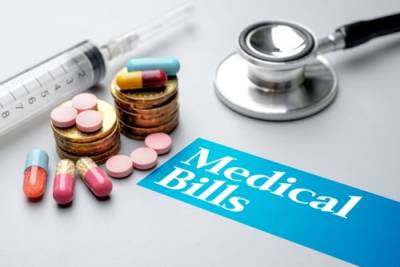 When you or a family member is sick, the only thing on your mind is getting the help that you need to feel better. Unfortunately, in the United States, costs for medical care are exorbitant. Not only do you have to pay monthly premiums for health insurance, but then you are also typically responsible for a portion of the cost of the services you receive, in addition to any co-pays or out-of-pocket costs you may incur, such as prescription medications or other medical supplies. This can leave many people in tens of thousands of dollars in medical debt, which can be extremely difficult to pay for some families, especially on top of any other debts they may already be paying. Filing bankruptcy for medical debts is not uncommon, but there are a few things you should know before you pull the trigger:
There is actually no such thing as a "medical bankruptcy." Even though you can discharge medical debt through bankruptcy, there is actually no such thing as a "medical bankruptcy." To discharge medical debt, you would have to file either a Chapter 7 or a Chapter 3 bankruptcy to have your medical debts discharged. Medical debt is considered unsecured debt, so it would be dealt with in the same way as credit card debt.
You should explore other options before you file for bankruptcy. When it comes to medical bills, there are also other options to explore before you jump to bankruptcy. If your medical debt is the only thing causing you distress, you may want to consider setting up a payment plan through your provider. Most of the time, medical providers are willing to allow you to make payments if you cannot pay in full.
Filing for bankruptcy would also discharge other debts. As previously mentioned, medical bankruptcy does not exist, so you would have to choose between a Chapter 7 or Chapter 13 bankruptcy to discharge medical debt. However, when you file bankruptcy, you must include all of your debts, which would then be discharged at the end of the bankruptcy. This means you would no longer be responsible for paying those debts, but it also means that you would have to give up any assets that were not included in Florida's exemptions.
Our Broward County Bankruptcy Attorney is Here to Help
Bankruptcy can be a breath of relief for many people, especially if they are drowning in debt. However, bankruptcy can also affect areas of your life, which is why you speak with an experienced Ft. Lauderdale, FL bankruptcy lawyer. The Elliot Legal Group has helped a multitude of clients through the bankruptcy process for both Chapter 7 and Chapter 13 bankruptcies. To schedule a consultation to discuss your situation, call our office today at 754-332-2101.
Sources:
https://www.thebalance.com/what-to-know-about-filing-medical-bankruptcy-4159606
https://www.creditkarma.com/advice/i/medical-debt-in-bankruptcies