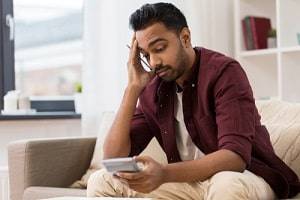 For most people facing financial difficulties, the thought of filing for bankruptcy can seem out of reach. You keep thinking, "This will be the month where I get things together," then find yourself hit with another round of unforeseen expenses. This cycle can go on for months, or even years, before people start to seriously consider filing for bankruptcy. There is a reason for this—no one actively chooses bankruptcy until it is the very last option—but this denial can allow your debt to continue building until it feels insurmountable. As a result of COVID-19, many Americans are facing the possibility of bankruptcy, which is why it is important to have the following considerations in mind before moving forward with this legal process.
Reasons You Should Consider Bankruptcy
As previously mentioned, many people do not realize that they are on the verge of bankruptcy, or that their situation is a common reason why others file for bankruptcy. If you are in the middle of any of the following scenarios, filing for bankruptcy can be a common remedy:
...