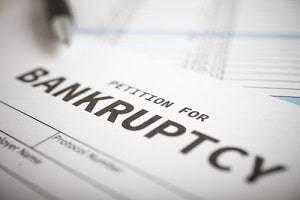 Filing for bankruptcy is often the last thing that a person wants to do, which is why many people only consider bankruptcy if they feel they have no other options. Many people may falsely believe that filing for bankruptcy means handing over everything they have. Luckily, there are two types of bankruptcy which allow individuals to choose which one works best for them and avoid losing all of their assets to pay off their debts. Since filing for bankruptcy is often a last resort, you may not be educated on the topic. If you find yourself facing financial difficulty, it is important to understand which type of bankruptcy fits your unique situation.
Chapter 7 Bankruptcy
This type of bankruptcy is the more well-known of the two options. Also known as liquidation bankruptcy, Chapter 7 bankruptcy allows individuals to discharge or eliminate their outstanding debts after their bankruptcy trustee sells their property or assets to pay off as much of their debts as possible. Chapter 7 bankruptcy is typically only used by those who have little to no disposable income. In other words, if you do not have enough income left over after paying ongoing expenses to repay some or all of your debts, you should consider filing for Chapter 7 bankruptcy. The court will use a Chapter 7 means test to see if you are eligible to file for this form of bankruptcy, and if you qualify, you can report the income you earn and the assets you own. Non-exempt assets will be turned over to the bankruptcy trustee to be liquidated, but there are a variety of exemptions that will allow you to keep certain property, and once the bankruptcy process is complete, you will no longer be required to pay your debts. Filing for Chapter 7 bankruptcy should be done with the help of an experienced bankruptcy lawyer who can ensure that you report all income and assets properly and that your debts are fully discharged.
...