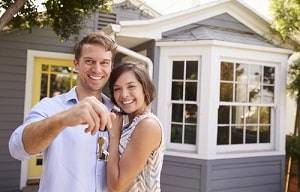 Despite COVID-19's impact on the U.S. economy, the housing market has not come to a stop. Since a high number of Floridians have lost their jobs or taken a pay cut in the last six months, many of these individuals are looking to downsize and reduce their mortgage payments. Additionally, some Floridians have begun to recognize the risks that large cities can pose on its inhabitants, choosing to move outside of these urban areas and avoid forced close quarters. And for those who refuse to let COVID-19 put their life on pause, there is no time like the present to start fresh. Regardless of the reasoning behind moving or deciding to purchase your first home, making such a large purchase can be exciting and intimidating. The home buying process involves much more than simply finding the right type of floors or cabinets. From finding a property to completing the closing process, working with a real estate attorney is your best way to be prepared every step of the way.
Find the Right Professionals
It is never advisable to take on the house hunt and legal home buying process without the help of reputable professionals. Your first step is to find a real estate agent who understands what you are looking for and is familiar with the area in which you are looking to move. A well-experienced real estate agent will be able to help you find a property that fits your financial and personal needs in a reasonable amount of time. A mistake that many first-time homebuyers make is attempting to find a property on their own, spending months or up to one year looking for places to live. Although it is helpful to see a number of properties before deciding on one, the process can sometimes make homebuyers feel overwhelmed. Once you have found a property that you are interested in, hire a reputable real estate attorney to help you with the remainder of the legal process.
...