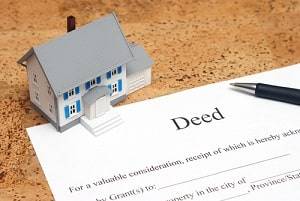 Buying a home is a lifelong goal that many Americans look forward to reaching one day. Whether you are single and interested in settling down, or you are married and on the brink of starting a family, purchasing a home is an exciting, yet expensive endeavor. When looking for a new place to call home, it can be easy to get hooked on the included accommodations and overall look of the house. Finding the right location, proper layout, and design style in one home can take time, but once you do find the right one, you may feel a huge sense of relief. Unfortunately, the bumps that go along with the home purchasing process do not stop at aesthetics. In fact, the paperwork behind the purchase can sometimes lead to more headaches than the real estate search itself.
Property Title Problems
The property title, also known as the deed, is the most important thing that buyers should pay close attention to. The details held within the property title will give you a clear understanding of what you are getting yourself into. In order to avoid facing the following ownership difficulties down the road, it is important to work with an attorney who is well-versed in the following:
...