The Elliot Legal Group, P.A. Offices | Fort Lauderdale and Miami
3101 N. Federal Hwy., Suite 609,
Oakland Park, Florida 33306
Our Lawyers are Licensed and Providing Representation in the Following Locations:
Florida, Washington D.C., England, and Wales
Fort Lauderdale
754-332-2101
Miami
305-399-3832
Contact Our Firm
NOTE: Fields with a
*
indicate a required field.
How would you prefer to be contacted?
E-Mail
Phone
No Preference
Briefly describe your legal issue.
*
The use of the Internet or this form for communication with the firm or any individual member of the firm does not establish an attorney-client relationship. Confidential or time-sensitive information should not be sent through this form.
I have read and understand the Disclaimer and Privacy Policy.

Important Information About Filing a Mechanic's Lien in Florida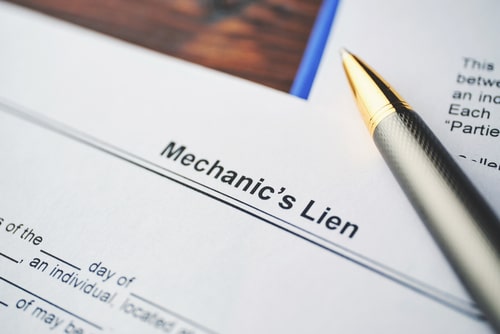 A mechanic's lien, also known as a construction lien or contractor's lien, is a legal claim against a property by a contractor, subcontractor, or supplier who has provided labor, services, or materials for a construction or improvement project. The purpose of a mechanics lien is to ensure that those who contribute to the value of a property are compensated for their work. The following explains how a mechanic's lien works. If you are a contractor who is having difficulty obtaining payment for a project, a Broward County business attorney may be able to help.
What Does a Mechanic's Lien Do?
Mechanic liens provide several benefits for construction professionals. They create a secured interest in the property where the work was performed and/or supplies delivered, meaning that the property itself serves as collateral for the unpaid debt. This security interest increases the chances of receiving payment, as it can prevent the property's sale or refinancing until the debt is resolved.
Mechanics liens can also elevate the priority of payment for contractors and suppliers. In the event of the property owner's bankruptcy or foreclosure, a properly filed mechanics lien can give the lienholder priority over other creditors, ensuring a higher likelihood of receiving payment.
Furthermore, mechanics liens can also prompt property owners to address payment disputes promptly. Since a mechanic's lien affects the property's title, it can hinder the owner's ability to transfer or sell the property until the lien is satisfied or removed. This can incentivize property owners to resolve payment issues and clear the title, allowing them to proceed with transactions.
Filing a Mechanic's Lien
To file a mechanic's lien, the party seeking payment must follow specific procedures and deadlines outlined by Florida law. These requirements include providing preliminary notices to property owners, filing a claim within a designated timeframe, and serving the appropriate parties involved.
However, it is essential to note that mechanics liens can be complex and subject to specific requirements and limitations. Failing to comply with the necessary procedures or deadlines can result in the invalidation of the lien. Additionally, mechanic liens may be subject to legal challenges or disputes, requiring the involvement of attorneys to resolve conflicts.
Contact a Fort Lauderdale Business Lawyer
Mechanic liens serve as important tools to secure payment for their work, providing a legal mechanism to protect their financial interests and ensure fair compensation. In order to be effective, the lien must comply with specific laws and regulations. This is why it is critical to have a Miami mechanic's lien attorney navigate you through this process and ensure your legal and financial interests are protected. Call The Elliot Legal Group, P.A. at 754-332-2101 to schedule a confidential consultation.
Source:
http://www.leg.state.fl.us/statutes/index.cfm?App_mode=Display_Statute&URL=0700-0799/0713/0713.html