The Elliot Legal Group, P.A. Offices | Fort Lauderdale and Miami
3101 N. Federal Hwy., Suite 609,
Oakland Park, Florida 33306
Our Lawyers are Licensed and Providing Representation in the Following Locations:
Florida, Washington D.C., England, and Wales
Fort Lauderdale
754-332-2101
Miami
305-399-3832
Contact Our Firm
NOTE: Fields with a
*
indicate a required field.
How would you prefer to be contacted?
E-Mail
Phone
No Preference
Briefly describe your legal issue.
*
The use of the Internet or this form for communication with the firm or any individual member of the firm does not establish an attorney-client relationship. Confidential or time-sensitive information should not be sent through this form.
I have read and understand the Disclaimer and Privacy Policy.

Fort Lauderdale, Florida General Counsel Lawyer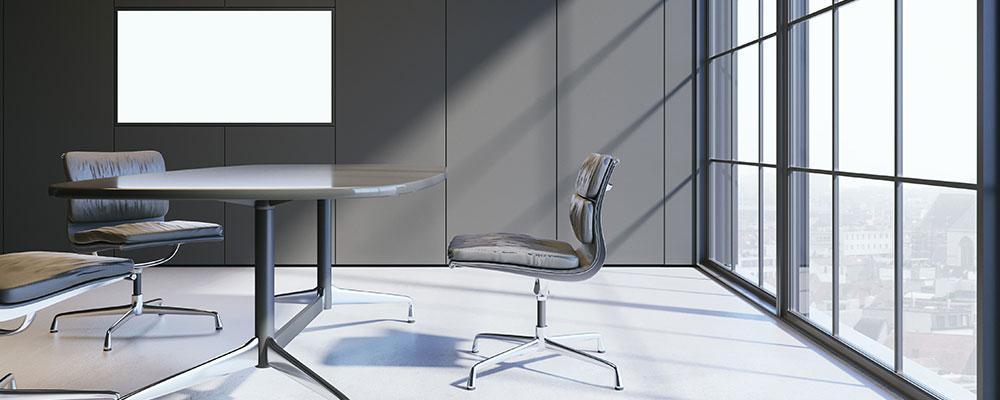 Attorney Providing Business Law Services in Broward County and Miami-Dade County
While doing business, a company is likely to encounter a wide variety of legal concerns. While larger corporations may be able to keep an attorney or legal team on staff to address these matters, this is not feasible for many small or mid-size businesses. However, hiring a new attorney to deal with each legal issue that arises can be very inefficient. By working with a business law firm that provides general counsel services, business owners can receive the legal help they need while establishing an ongoing relationship with an attorney who understands their business.
At The Elliot Legal Group, P.A., we provide legal help and representation in a wide variety of business law matters, and we are ready to work with you to build a strategy for success. Over his nearly 20 years of experience, Attorney Gavin Elliot has worked with many different types of businesses, from mom-and-pop operations to Fortune 500 companies. In addition to providing services to businesses in Fort Lauderdale, Miami, and other locations in Florida and throughout the United States, he is a licensed solicitor in England and Wales, and he can assist ex-pats and international businesses with their legal needs. We understand how to efficiently and effectively handle the legal concerns your company may face.
General Counsel Services
When you work with us, we will take the time to get to know you and your company and gain a full understanding of your needs and goals. Our getting to know your business will not only help us identify any legal issues that you may need to address, but it will allow us to work with you to address any risks that you may face in the future and build a strategy that will enable your business to grow and succeed. Throughout our relationship with your business, we can help you address legal issues such as:
Business formation and corporate governance

- We will help you determine the best way to structure your business, including establishing a partnership, LLC, or corporation and meeting ongoing requirements for record-keeping and fiduciary duties. We can also help create partnership or shareholder agreements and other corporate governance documents.

Contract drafting and review - We can review your existing contracts and draft and negotiate new contracts, ensuring that these contracts will be enforceable while protecting your rights and financial interests.
Business disputes and litigation - We will help you address any internal or external disputes that may arise and determine the best ways to resolve these matters through negotiation, mediation, arbitration, or courtroom litigation.
Mergers and acquisitions - When purchasing, selling, acquiring, being acquired by, or merging with a business, we can ensure that the proper procedures are followed, including performing due diligence, addressing corporate governance matters, renegotiating contracts, and managing concerns related to employment.
Financing and capitalization - We will work with you to determine the best ways to obtain financing for your business, including structuring the business to position yourself for growth and ensuring that you can maintain flexibility in business operations while raising capital.
Employment contracts and employee handbooks - We can draft and negotiate contracts with your employees while ensuring that you have clearly-defined company policies that address employee rights while protecting your business from discrimination claims.
Commercial leases - We will review the leases for property where you will be conducting business operations, ensuring that you understand your rights and responsibilities and addressing any issues that may affect your ability to operate successfully.
Regulatory compliance - We can help you understand environmental regulations or other laws and government policies that may apply to your business, and we will work with you to meet all requirements for record-keeping and reporting.
Broward County Business Attorney for General Counsel Services
By establishing an ongoing relationship with The Elliot Legal Group, P.A., you can ensure that your business will be ready to address your legal issues while proactively preparing for the challenges you may face. We will work with you to build a successful strategy that will allow you to achieve your business goals. To learn more about the general counsel services we provide, contact us at 754-332-2101. We work with businesses in Broward County and surrounding areas, including Fort Lauderdale, Pompano Beach, Dania Beach, Hollywood, Oakland Park, Plantation, Surfside, Wilton Manors, Sunrise, Miami, and Miami Beach.