The Elliot Legal Group, P.A. Offices | Fort Lauderdale and Miami
3101 N. Federal Hwy., Suite 609,
Oakland Park, Florida 33306
Our Lawyers are Licensed and Providing Representation in the Following Locations:
Florida, Washington D.C., England, and Wales
Fort Lauderdale
754-332-2101
Miami
305-399-3832
Contact Our Firm
NOTE: Fields with a
*
indicate a required field.
How would you prefer to be contacted?
E-Mail
Phone
No Preference
Briefly describe your legal issue.
*
The use of the Internet or this form for communication with the firm or any individual member of the firm does not establish an attorney-client relationship. Confidential or time-sensitive information should not be sent through this form.
I have read and understand the Disclaimer and Privacy Policy.

When Can I Seek an Injunction During Contract Litigation?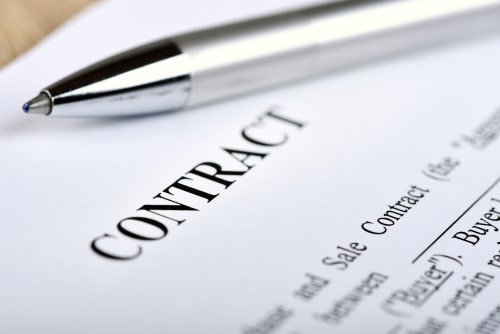 In the world of business, contracts are essential for establishing agreements and ensuring that all parties involved fulfill their obligations. However, there are situations where disputes may arise about violations of the terms of a contract. When these disputes escalate to litigation, seeking an injunction can be a powerful tool business owners can use to protect their rights and interests. With the help of an experienced attorney, a business owner can request relief from the court and minimize the harm suffered due to a breach of contract.
What Is an Injunction?
An injunction is a legal remedy that aims to prevent harm or enforce specific actions by ordering someone to do or refrain from doing something. It is typically sought when monetary damages alone would not adequately resolve the issue at hand. In contract litigation, obtaining an injunction can help maintain the status quo until the dispute is resolved.
Types of Injunctions in Contract Litigation
There are several types of injunctions that may be available in breach of contract cases:
Preliminary Injunction: This type of injunction may be sought early on in a case before it goes to trial. It aims to preserve the current state of affairs until a final decision can be made by the court.
Temporary Restraining Order (TRO): This is similar to a preliminary injunction, but it may be requested in situations involving a higher level of urgency. It provides immediate relief while waiting for a hearing on whether a preliminary injunction should be granted.
Permanent Injunction: If a party succeeds in proving their case during litigation, they may seek a permanent injunction as part of their final judgment. This type of injunction remains in effect indefinitely unless modified or dissolved by a subsequent court order.
Circumstances Where a Business Owner Might Seek an Injunction
Injunctions may be sought during contract litigation under various circumstances, including:
The other party is threatening to breach the contract, and a business owner wants to prevent them from doing so.
A business owner believes that the other party's actions are causing irreparable harm or damage that cannot be adequately compensated through monetary damages alone.
A business owner suspects that the other party is attempting to hide or dispose of assets relevant to the dispute, making it necessary to freeze their assets temporarily.
The contract involves confidential information or trade secrets, and an injunction is needed to protect intellectual property rights.
Requirements for Obtaining an Injunction
To obtain an injunction during contract litigation, a party must meet certain requirements:
Likelihood of success on the merits: A litigant must demonstrate a strong likelihood of success in proving their case. This means presenting evidence and legal arguments supporting their position.
Irreparable harm: A party must show that without an injunction, they will suffer financial losses or other damages that cannot be addressed through other means. These situations will involve harm that cannot be adequately compensated through monetary damages alone.
Balancing of equities: The court will consider whether granting the injunction would cause more harm than good. It will weigh factors such as potential harm to both parties and public interest before deciding whether to grant relief.
Contact Our Oakland Park Contract Litigation Lawyer
If you are involved in contract litigation, and you believe seeking an injunction may be necessary, it is crucial to consult with an experienced Wilton Manors breach of contract attorney who can guide you through this complex process. At The Elliot Legal Group, P.A., we have extensive experience handling all aspects of contract disputes, and we can help you determine whether seeking an injunction may be an option in your case. Contact us today at 754-332-2101 to schedule a consultation and discuss your legal options.