The Elliot Legal Group, P.A. Offices | Fort Lauderdale and Miami
3101 N. Federal Hwy., Suite 609,
Oakland Park, Florida 33306
*Licensed in England and Wales, Florida and Washington D.C.
Fort Lauderdale
754-332-2101
Miami
305-399-3832
Contact Our Firm
NOTE: Fields with a
*
indicate a required field.
How would you prefer to be contacted?
E-Mail
Phone
No Preference
Briefly describe your legal issue.
*
The use of the Internet or this form for communication with the firm or any individual member of the firm does not establish an attorney-client relationship. Confidential or time-sensitive information should not be sent through this form.
I have read and understand the Disclaimer and Privacy Policy.

What Are the Most Common Reasons for Employment Litigation?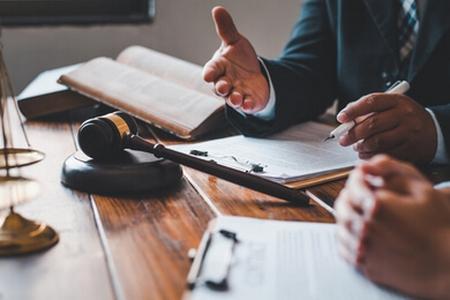 There are a variety of situations where employers and employees may become involved in legal disputes. When employees believe that they have been treated unfairly or that an employer has taken actions that are illegal, they may pursue litigation to address these issues. By understanding the potential reasons that employees may take legal action, employers can take steps to prevent these issues or resolve any disputes that may arise. In some cases, employers may be able to resolve disputes with employees through mediation or by negotiating a settlement, while in others, litigation may be necessary, and an employer will need to address these matters in the courtroom before a judge or jury.
Issues That May Be Addressed in Employment Litigation
Disputes between employers and employees often involve issues such as:
Wages and employee classification - Employees may claim that they were not paid correctly for the work they performed. These cases may involve "wage and hour" disputes in which an employee believes that an employer did not calculate their hours properly or failed to pay them for overtime. Workers may also claim that an employer misclassified them as independent contractors rather than employees in order to limit the amount of wages paid or deny certain benefits.

Sexual harassment - People of all genders may face harassment in the workplace. In some cases, an employee may claim that they faced "quid pro quo" harassment in which a manager or supervisor offered promotions or increased pay in return for sexual favors or attempted to penalize them for denying sexual advances. In other cases, an employee may claim that an employer failed to take action to prevent a hostile work environment after the employee reported sexual harassment by a coworker.

Discrimination - Employees cannot be treated differently because of protected statuses such as race, religion, age, gender, sexual orientation, pregnancy, or disability. An employee may claim that they were not hired or denied a promotion because of one of these factors, and they may seek to recover compensation for the wages they lost as a result.

Wrongful termination - While Florida is an "at-will" employment state, meaning that both employers and employees can terminate a person's employment at any time for any legal reason, employees may claim that they were fired illegally. These may include claims that a person was terminated in retaliation for reporting illegal activities, sexual harassment, or discrimination. In these cases, an employee may seek compensation for lost wages and benefits, or they may ask to be restored to their former position.
Contact Our Oakland Park Employment Litigation Lawyer
The Elliot Legal Group, P.A. provides skilled and dedicated representation for companies involved in employment litigation. We will work to help employers determine the best ways to resolve disputes, either through negotiating a settlement or litigating a case in court. Contact our Surfside business litigation attorney today at 754-332-2101 to get legal help with employment law disputes.
Sources:
http://www.leg.state.fl.us/statutes/index.cfm?App_mode=Display_Statute&URL=0400-0499/0448/0448.html
https://www.thebalancesmb.com/what-to-expect-from-a-sexual-harassment-lawsuit-4684785
https://www.eeoc.gov/statutes/laws-enforced-eeoc