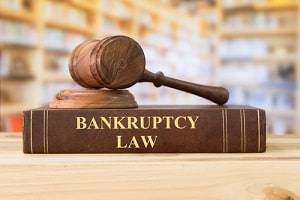 It is no secret that the economy has taken a significant hit from the COVID-19 pandemic. As stay-at-home orders initially went into effect back in March, the unpredictability of the virus has many restaurants and other businesses slowly opening as cases fall, only to reel back their services as cases rise again. The uncertainty regarding when things will go back to normal has forced many American businesses to make tough decisions about their workforce, including filing for bankruptcy. Although the entire country has taken a hit from COVID-19, Floridians are seeing some of the most significant financial distress in the country.
Looking at the Numbers
WalletHub conducted an economic analysis of all 50 states to determine who has been hit especially hard by the pandemic. According to their research, Florida ranks as the fifth-worst state when looking at the financial situation of its residents. The analysis was done by looking at credit scores; the number of people whose financial accounts are in forbearance or have deferred payments; the change in the number of bankruptcies filed in January versus July; and search trends for the term "bankruptcy" within that state. It was found that approximately 1.16 million Floridians were unemployed in July, resulting in an 11.5 percent unemployment rate for the state. The location for most of these unemployment numbers? The Miami-Ft. Lauderdale-West Palm Beach metro area with just over 402,000 residents unemployed that same month.
...