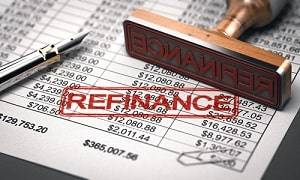 If you have recently had a change in your financial circumstances--perhaps you lost your job, received a pay cut, or have taken on additional costs--the mortgage that has been affordable over the past decade may no longer be feasible. You may be concerned that because your mortgage exceeds your income, you will soon be on the path to losing your home. Without taking any additional action, foreclosure could soon be on the horizon. However, there are a number of actions that you can take before getting to this point, including refinancing your home.
What Is Refinancing?
Refinancing your home means replacing your current home loan with a new one. There are a number of benefits that refinancing has to offer, such as reducing your interest rate, cutting monthly payments, or tapping into your home's equity when needed. Refinancing can also allow you to pay off your loan quicker or switch from an adjustable-rate to a fixed-rate loan. Refinancing your home may seem like the perfect solution to your financial difficulties; however, there are certain requirements that must be met in order to qualify.
...