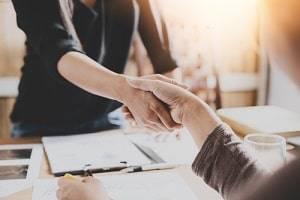 It is not uncommon for family, friends, or business partners to come to an agreement over dinner, shake on it, and assume that everything will be taken care of. Since you have an amicable or trusting relationship with the person, you may not feel as if signing a legal contract is necessary for the work to get done. While this handshake may act as a substitute for signing on the dotted line, you may be unable to enforce this agreement if things begin to go south. For those who fall victim to such business relations, Florida legislation has addressed which oral contracts stand in court and which verbal agreements fall short in the eyes of a judge.
What Is the Statute of Frauds?
Since oral business agreements are fairly common, legislation has been put in place to note which agreements are considered invalid in a court of law. It is important to note these descriptions in the instance that you are considering going into business with a friend solely based on trust. The statute of frauds lists the following types of contracts invalid and unenforceable without the details outlined in writing and signatures from both parties:
...