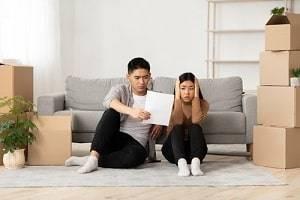 Having your belongings taken from you is a frightening situation to imagine. If this occurs, it typically involves your most valuable assets, such as your home or car. Most people have heard the term foreclosure and understand that this means having your home taken away from you. What many may not realize is that any items you have purchased with the help of a loan can be repossessed by the lender if you fail to make payments. This can be a terrifying thought, especially if you rely on your car to get to and from work. Luckily, there are actions that you can take with the help of a skilled bankruptcy attorney to avoid such drastic measures.
How Does Repossession Work?
The term "repossession" refers to the lender reclaiming ownership over the object for which they have helped pay. This can include a house, vehicle, jewelry, furniture, or any other tangible asset that you may be in the process of paying off. Home foreclosures take a period of time and require a number of notices to be made to the owner before repossession can occur. However, vehicle repossession is not always so drawn out. Lenders are technically able to repossess items as soon as a payment is missed and do not need a court order to do so. This often involves a tow truck appearing on your driveway to take your car away. This is typically not the best option for lenders since the value of the car is less than what they would receive from you as you continue to make your payments. However, if you are delayed on multiple payments, it is not out of the question for your lender to seek payment in some form, even if that means repossessing the vehicle.
...