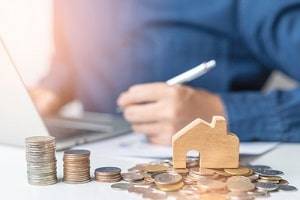 As we enter into the new year with a vaccine being distributed on a national level, many are wondering how much longer the pandemic-induced restrictions will be enforced. The impact of COVID-19 on the United States began to surface in March 2020—coming up on almost one year ago to the date. Renters and landlords have been hit especially hard as the financial constraints of this unprecedented year left both parties underpaid. Florida Governor Ron DeSantis recognized this financial crisis and enacted the state's first delay in evictions, also known as a moratorium, in April 2020. Since then, this state moratorium has expired and transitioned into a national eviction moratorium set to expire at the end of January. Despite keeping a roof over Americans' heads, both renters and landlords have criticized this tactic, and are wondering what will happen when the moratorium is finally lifted.
Federal Rent Assistance Money
In the last few days of 2020, the federal government passed a national stimulus package, which includes $25 billion in emergency rental assistance. Even though the funds have been approved by the government, many are wondering when and how this financial assistance will make it into the hands of renters and landlords. The exact timeline of the distribution is unclear, though Gov. DeSantis said the state expects to administer over $850 million in a news release earlier this month. The distribution of these federal stimulus funds must be completed by January 26, according to the details of the law signed by President Trump. DeSantis expects the federal government to provide the money to participating local governments in the coming weeks, after which renters will need to go through an application process on county, city, and state government websites to obtain financial assistance. According to the National Low Income Housing Coalition, Florida is expected to receive $1.4 billion of the nation's emergency rental assistance.
...