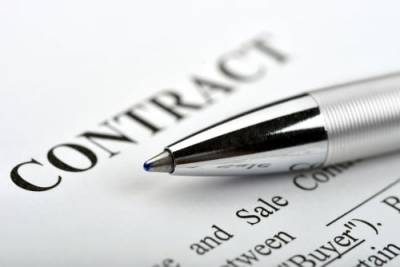 If you are in the business field, you know how important it is to read your documents before you sign them, but many people simply skim the text before signing. In some cases, this may be OK, but when there is a possibility that you could get into trouble because of that document, the stakes can be high. In certain contracts, there are often clauses imposing restrictions on what actions an employee or business can take. These are called restrictive covenants and are a common part of many contracts, especially business and employment contracts. Understanding what these restrictive covenants entail is essential before you sign the document.
Non-Compete Agreements
Most of the time, non-compete agreements are found in employment contracts and sometimes in business sales agreements. If an employee's contract contains a non-compete section, the employee is typically barred from working in a similar business or line of work after their employment with the business has ended. In these agreements, a period of time during which the agreement is in effect must be specified, as well as a specified radius from the location of the business in which the agreement is in effect.
Non-Solicitation Agreements
If you sign a non-solicitation agreement or a contract that has a non-solicitation clause in it, you may be subject to two different types of restrictions. A non-solicitation clause could include restrictions on recruiting customers or employees from your employer once you are no longer an employee of that business. This means you would not be able to employ any former coworkers or encourage former customers to come to your business if you were to start one.
...