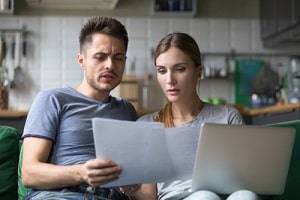 The thought of filing for bankruptcy typically only comes to mind when it is your only option. Rarely do people fully understand what filing for bankruptcy entails and what this financial decision can actually do for you. Filing for bankruptcy is much more common than you think, and contrary to popular belief, it does not leave you financially destitute. Before you make a decision regarding your financial situation, it is important to have a true understanding of what this legal process will do for you and be aware of the common misconceptions associated with bankruptcy.
The Types of Bankruptcy
You have two different options when filing for bankruptcy, known as Chapter 7 and Chapter 13, and depending on your financial situation, you will qualify for one or the other. Chapter 7 bankruptcy is also known as "liquidation bankruptcy" because some of the filer's assets can be sold to repay their outstanding debts. Once this is complete, the remaining debts will be discharged. This form of bankruptcy is reserved for those who earn less than the median income for the state of Florida. Those above this financial level will file for Chapter 13 bankruptcy. In Chapter 13 bankruptcy, the filer will propose a repayment plan to pay off their debts within a three- to five-year period. It is always advisable to turn to a bankruptcy attorney before beginning the filing process to ensure that you do indeed qualify for that particular chapter.
...