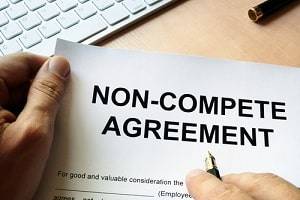 Whether you are a newly hired employee or you intend on going into business with someone else, you will likely be required to sign a contract before you can begin work. Many people will sign these employment or business contracts without giving them a second glance. You may be thinking that the contract is not relevant to you as an employee, but more directed toward management positions. No matter what your incoming role in the company may be, it is important to look into the details of any contract with a legal professional before signing. Non-compete agreements are commonly overlooked in Florida business contracts.
What Is a Non-Compete Agreement?
A non-compete agreement is a term within a contract that prohibits the signer from working for another company or starting his or her own business for a certain period of time. The purpose of these agreements is to reduce the chances of an integral employee leaving the company and becoming a competitor. This can involve going to your current employer's biggest competitor and bringing your experience and previous employer's business secrets to their competition. Alternatively, you may use the knowledge and connections that you have learned from your current employer and build your own business to compete with them. While it is impossible to restrict these opportunities forever, a non-compete agreement can typically place these legal constraints for six months to two years, and many include a geographic range in which the agreement spans. In other words, you cannot start a competing business down the street, but you can work in another county.
...