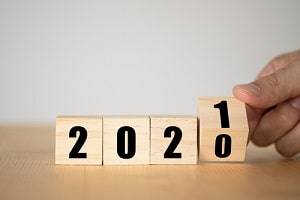 Depending on when you started your business and how you record your finances, your fiscal year may not be the same as others around you. With the end of the calendar year landing on December 31 and tax day occurring in mid-April, most businesses do their final yearly to-dos within this four-month time span. The month of December is undoubtedly one of the busiest of the year, and many businesses will opt to complete their year-end tasks before the start of the new calendar year. Whether you decide to finish up these business chores before the holidays begin or a bit later in the year, it is important to complete the following before the end of your business' fiscal year.
1. Financial Bookkeeping
Every business owner is different and so are their tactics for recording their finances. Some may have every i dotted and t crossed, while others may have a giant box filled with receipts. It is critical that you get your financial information properly recorded before tax season begins; otherwise, you may be spending days locating and entering this information into a proper log. It may be a good idea to get your books in order before the start of the holiday season, that way you can start 2021 more organized and have your records together before filing your taxes a few months down the road.
...