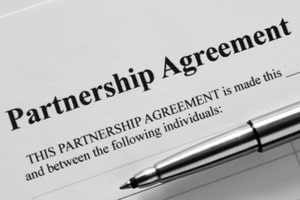 Of the various different types of contracts that affect a business, partnership agreements are among the most important. These types of agreements can be especially beneficial for startup companies, but they may also be used for many other types of businesses as well, including new or expanded business ventures or existing businesses that will be adding new partners or shareholders. When drafting a partnership agreement, a company's partners will need to work with a business law attorney who can ensure that they understand their rights and the best ways to protect themselves and ensure that their business will be able to operate successfully for years to come.
Terms to Include in a Partnership Agreement
A good partnership agreement will fully detail all issues related to how the business will operate and how partners will work together to manage the company. Issues that a partnership agreement will need to address include:
Percentage of ownership - Each partner's ownership stake in the business will often depend on their contribution to the company, including by investing money or other assets.

...