The Elliot Legal Group, P.A. Offices | Fort Lauderdale and Miami
3101 N. Federal Hwy., Suite 609,
Oakland Park, Florida 33306
*Licensed in England and Wales, Florida and Washington D.C.
Se Habla Espanol
Fort Lauderdale
754-332-2101
Miami
305-399-3832
Contact Our Firm
NOTE: Fields with a
*
indicate a required field.
How would you prefer to be contacted?
E-Mail
Phone
No Preference
Briefly describe your legal issue.
*
The use of the Internet or this form for communication with the firm or any individual member of the firm does not establish an attorney-client relationship. Confidential or time-sensitive information should not be sent through this form.
I have read and understand the Disclaimer and Privacy Policy.

Fort Lauderdale Personal Injury Attorney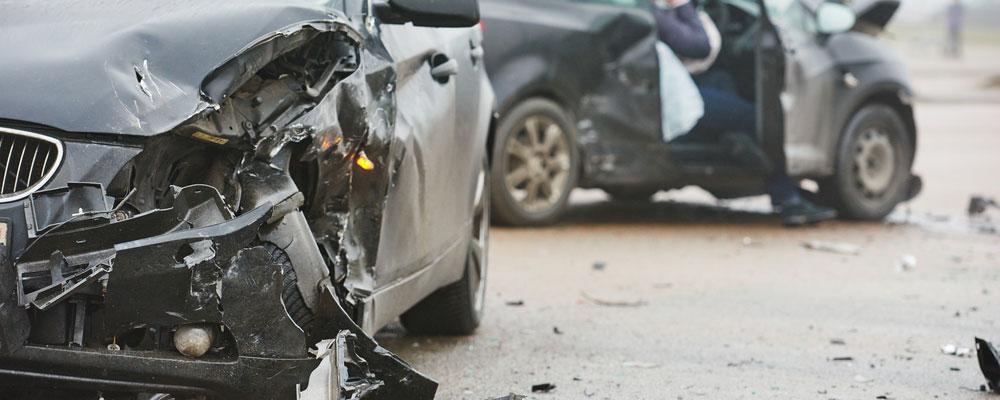 Lawyer for Car and Truck Accidents, Slip and Fall Injuries, and Wrongful Death in Broward County, FL
If you or a member of your family have suffered a serious injury, this can not only cause you a great deal of personal difficulty, but it can have a significant impact on your finances. When an injury was caused by another person or organization, either through intentional actions or negligence, you may be able to receive financial compensation for the damages you have experienced. By working with a skilled personal injury attorney, you can gather the necessary evidence to show that another person was responsible for your injuries, and you can take the proper legal steps to receive the compensation you deserve.
At The Elliot Legal Group, P.A., we work with individuals and families to address injuries and damages, helping them understand their legal options for holding the responsible parties liable for the harm they have suffered. With nearly 20 years of experience, including representing defendants in personal injury cases, our principal, Attorney Gavin Elliot, understands the legal issues involved in these cases, and he will fight to protect your rights. In addition to providing representation for clients in the state of Florida and Washington, D.C., Attorney Elliot is a licensed solicitor in England and Wales and works with ex-pats and foreign citizens to address matters related to personal injuries.
Personal Injury Cases
If you have suffered a personal injury, you may be able to pursue compensation for multiple types of damages. These may include the costs of the medical treatment you received, as well as any ongoing medical expenses, such as physical therapy, assistive devices, or modifications to your home to address a disability. You should also be repaid for any income you have lost, including wages you would have earned while you were recovering and impairment to your ability to earn an income in the future. In addition to these economic damages, the compensation you receive should also address non-economic damages, including the physical and emotional pain and suffering experienced by you and your family.
Elliot Legal Group, P.C. can provide you the legal help you need to pursue compensation in cases involving:
Motor vehicle accidents - Car accidents, truck accidents, motorcycle accidents, and pedestrian accidents can result in devastating injuries, as well as significant property damage. In many cases, a negligent driver may be held responsible for an accident. Other parties may also be liable for the injuries suffered by victims, including manufacturers of defective auto parts, trucking companies that encouraged unsafe driving practices or did not perform proper maintenance on a tractor-trailer truck, or government organizations that did not take measures to correct dangerous roads or intersections.
Premises liability - Property owners or tenants are required to maintain a safe premises, and they may be held responsible for injuries caused by hazards on their property. Slip and fall accidents may be caused by slippery floors, damaged walking surfaces or stairwells, or broken or missing handrails, and these can often result in traumatic brain injuries, broken bones, or sprained or dislocated joints. Injuries may also occur because of issues such as improper lighting in parking lots or negligent security.
Assault and battery - If injuries were intentionally inflicted by someone else, a victim may be able to hold the person who committed an assault responsible for the damages they have suffered.
Wrongful death - The death of a loved one can cause significant financial and emotional harm to their surviving family members. In these cases, a person's spouse, children, or parents may be able to pursue compensation for the loss of income that their loved one would have provided, the costs of medical treatment received before death, funeral expenses, loss of support and companionship, and mental pain and suffering experienced by the victim's loved ones.
Contact Our Ft. Lauderdale, FL Personal Injury Lawyer
If you have suffered a personal injury, you will want to be sure to understand your legal options. With the right attorney on your side, you can be confident knowing that your attorney is working to get you fully compensated for all of the damages you and your family have experienced, giving you the financial security you need as you work to recover from your injuries. To learn how Elliot Legal Group, P.A. can help with your case, contact us by calling 754-332-2101. We serve clients in Broward County, Fort Lauderdale, Hollywood, Oakland Park, Wilton Manors, Miami, Plantation, Miami Beach, Surfside, Sunrise, Dania Beach, Pompano Beach, and throughout the state of Florida.