The Elliot Legal Group, P.A. Offices | Fort Lauderdale and Miami
3101 N. Federal Hwy., Suite 609,
Oakland Park, Florida 33306
*Licensed in England and Wales, Florida and Washington D.C.
Fort Lauderdale
754-332-2101
Miami
305-399-3832
Contact Our Firm
NOTE: Fields with a
*
indicate a required field.
How would you prefer to be contacted?
E-Mail
Phone
No Preference
Briefly describe your legal issue.
*
The use of the Internet or this form for communication with the firm or any individual member of the firm does not establish an attorney-client relationship. Confidential or time-sensitive information should not be sent through this form.
I have read and understand the Disclaimer and Privacy Policy.

Elliot Legal Group, P.A.
Superior Business Counsel With Contract Negotiation And Enforcement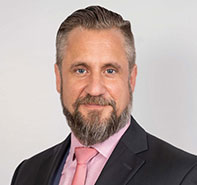 Gavin Tudor Elliot, owner of the Elliot Legal Group, P.A., brings decades of business law experience – in and out of the courtroom and across the globe – to ensure that your company is positioned for success.
Elliot has more than 18 years of experience representing clients in Florida. He is also a licensed attorney in Washington, D.C., and a solicitor in Wales and England, where he was born. He has arranged the acquisitions of a financial institution and a software developer in Europe, the formation of an online retail start-up in the United States, and negotiated and drafted a distribution agreement under English law between Asia and the Middle East.
He has always been fascinated by legal contracts and the written word, meticulously crafting business contracts to protect all parties involved.
Contracts are king in both business law and real estate – two areas where he focuses his practice.
Elliot is extremely knowledgeable in creating contracts for business formations and acquisitions, restructuring and reviewing existing contracts, and protecting his clients' rights in court. His experience as both a transactional attorney and a litigator has taught him not only how contracts work in the boardroom but how they're interpreted in the courtroom.
Read more here:
https://bocaratonobserver.com/profiles/elliot-legal-group-p-a/