The Elliot Legal Group, P.A. Offices | Fort Lauderdale and Miami
3101 N. Federal Hwy., Suite 609,
Oakland Park, Florida 33306
Our Lawyers are Licensed and Providing Representation in the Following Locations:
Florida, Washington D.C., England, and Wales
Fort Lauderdale
754-332-2101
Miami
305-399-3832
Contact Our Firm
NOTE: Fields with a
*
indicate a required field.
How would you prefer to be contacted?
E-Mail
Phone
No Preference
Briefly describe your legal issue.
*
The use of the Internet or this form for communication with the firm or any individual member of the firm does not establish an attorney-client relationship. Confidential or time-sensitive information should not be sent through this form.
I have read and understand the Disclaimer and Privacy Policy.

Ft. Lauderdale Asset Protection in Bankruptcy Attorney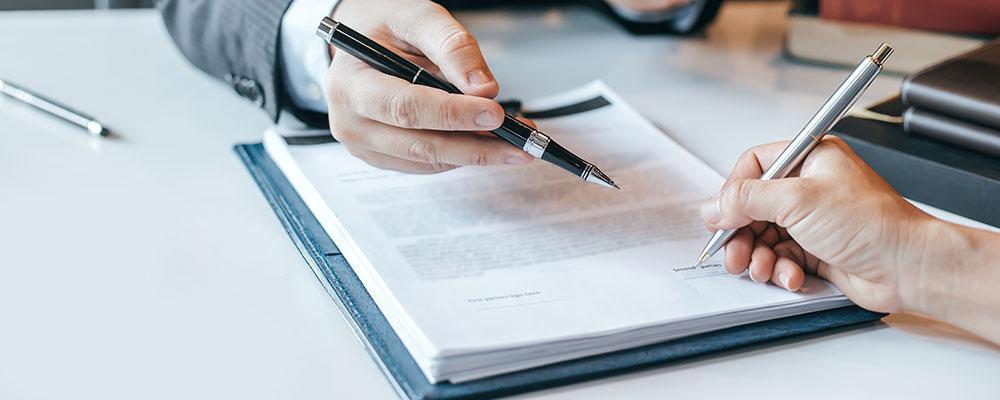 Lawyer for Protecting Property and Finances During Bankruptcy in Pompano Beach and Oakland Park
Debt is an unfortunate reality of modern life for most people, and it can take the form of a home mortgage, balances on credit cards, auto loans, student loans, or money owed for medical treatment. When debts get out of control and threaten your family's financial stability, you may be able to pursue Bankruptcy to eliminate or restructure some or all of your debts. However, you will want to understand how you can complete the bankruptcy process while protecting certain assets from being repossessed or liquidated.
Whether you are in financial difficulty or not, The Elliot Legal Group, P.A. can work with you to determine the best strategies for protecting your assets. Our principal, Attorney Gavin Elliot, brings nearly 20 years of experience to the table, and he can help you understand how to protect your assets.
Protecting Assets During Bankruptcy
Not every bankruptcy case will result in assets being liquidated or repossessed. A Chapter 13 bankruptcy involves the creation of a three-to-five-year repayment plan, and a debtor will be able to keep property purchased through secured debts, as long as these debts are paid in full.
While Chapter 7 bankruptcy involves the liquidation of a debtor's assets, only non-exempt assets may be liquidated. A debtor may be able to protect assets by converting them into forms that will be exempt from liquidation. The timing of any asset protection effort is extraordinarily important. Some ways of protecting assets include:
Home mortgage - The state of Florida offers a homestead exemption, as long as a debtor meets certain requirements. Debtors can put cash or other assets toward the amount owed on their mortgage, increasing the amount of equity in their home.
Retirement accounts - IRAs, 401(k)s, and other types of retirement savings may be exempt from liquidation. Contributions can be made to these accounts to protect assets; however, there are limits for the amount that can be contributed to these accounts each year.
Other property purchases - Converting assets into property that will be exempt from liquidation is one way to protect them against liquidation. In addition to purchasing personal property such as clothing, furniture, or household items, money could be put toward a life insurance policy.
Non-dischargeable debts - Since some debts cannot be discharged through Bankruptcy, it may be beneficial to use any extra cash to pay down these debts, including student loans, tax debts, or past-due child support or alimony.
Asset protection trusts - By creating a trust, a debtor may be able to protect certain assets by transferring them into the control of a trustee while providing instructions for how the assets will be distributed to beneficiaries. To ensure that a trust is not considered part of the bankruptcy estate, it must typically be an irrevocable trust, and it cannot be a self-settled trust in which the settlor who created the trust is also a beneficiary. To avoid potential penalties or complications, it is best to work with an attorney when creating an asset protection trust.
Debtors should be sure to avoid attempting to protect assets by making gifts or transferring money or property to other parties without receiving something of equivalent value in return. These gifts may be considered fraudulent transfers, amongst other things, the gifts may be set aside (taken back from the person who received the gift), or the debtor may be required to repay creditors for the amount of those transfers.
Contact a Hollywood, FL Bankruptcy and Asset Protection Lawyer
If you want to protect your assets, you will need experienced counsel to advise you on the asset protection strategies available to you. At The Elliot Legal Group, P.A., we will explain the steps you can take to protect your assets. Contact our office at 754-332-2101 to arrange your asset protection consultation. We consult with clients on asset protection strategies both domestically and internationally.